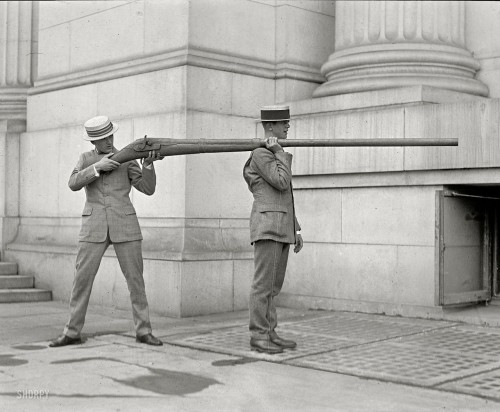 Hey Kids,
It is simply amazing what you find if you start digging around in the pending legislation files over at the State Capitol. This little gem makes Libertarian hearts all aflutter at the concept that a firearm made in Georgia for use in Georgia would not be subject to Federal regulations as far as records (Form 4473).
Here's a copy of the proposed legislation from Nelson Mullins over at the Gold Dome Report:
HB 1238
– Rep. Sean Jerguson (R-Woodstock) authored this amendment in Part 6 of Article 4 of Chapter 11 of Title 16 creating the "Georgia Firearms Freedom Act." A firearm which is manufactured and located in Georgia would not be subject to federal law or regulations. It defines "manufactured" as a "firearm, a firearm accessory, or ammunition has been created from basic materials for functional usefulness, including but not limited to forging, casting, machining, or other processes for working materials." This exemption from federal law or federal regulation, including registration, would apply to any manufactured either commercially or privately in Georgia and which remain within the borders of Georgia – an those items would have to be clearly stamped "Made in Georgia" on a metallic part (such as receiver or frame).
The exceptions are:
(1) A firearm that cannot be carried and used by one person;
(2) A firearm that has a bore diameter greater than 1 1/2 inches and uses smokeless powder, not black powder, as a propellant;
(3) Ammunition with a projectile that explodes using an explosion of chemical energy after the projectile leaves the firearm; or
(4) A firearm that discharges two or more projectiles with one activation of the trigger or other firing device.
A bore diameter of less than 1 1/2"? That's freakin' huge! And no, you can't man handle a punt gun around town as this bill say's if it takes two people to lug it, it ain't OK.
Rest assured we'll put up a sticky note over on the blackboard of legislative change and keep our eyes on this one.